Project Operations Integrations
SaaS (Software as a Service) Integrations
Tenna has partnered with construction software systems* so your business management ecosystem is complete. This helps centralize key operational data and workflows and provides a more comprehensive construction operations tool to keep your workforce – in the field and in the office – efficient and productive.
*Some refer to these types of systems as SaaS, or Software as a Service.
"Procore is the backbone of our business intelligence initiatives. The addition of Tenna's suite of telematics data and construction fleet contextual processing, will open up significant opportunities for Faber to improve fleet efficiencies and blend metrics across one company wide platform."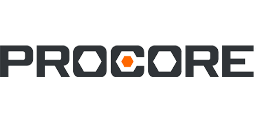 Embedded Experience
Embedded experience for easy navigation between systems and the flow of telematic data (location and utilization hours/miles) and asset assignee from Tenna project sites to the Procore Daily Log.

Data Connector
Contractors struggle with gaining clear visibility of equipment utilization on site. Field personnel spend excessive amounts of time manually tracking location and utilization of equipment, or worse, are not tracking it all. But now, through the completely automated the Tenna <> Procore data connector, contractors managing their jobsites on Procore get accurate utilization from Tenna of equipment and fleet into the Procore Daily Log, enhancing project management processes and visibility.
Integrate hours, miles, location, make/model and other asset data from Tenna to B2W
Integrate hours, miles and location from Tenna to ManagerPlus
Have your organization structure, Sites, and Assets integrated and in sync between Tenna and Riskcast. Leverage Tenna's location and utilization reporting in daily logs and reports on Riskcast.
Tenna and Procore Integration (Product Download)
Try Tenna Today
See how we can help you Know More, Control More and Make More now.
Contact us to Learn More about our current ERP integrations.