Integrated Construction Software Solutions
Linking All Your Construction Technology on One Platform
With over a century of firsthand experience in construction, we've learned that it's difficult, if not impossible, to have one construction technology solution to manage all the core functions of a construction organization. Providing the best system for each department or role and integrating those standalone systems is key.
Tenna, as an integrated construction equipment management solution, is an integral part of your business' technology ecosystem.
How Integrated Construction Software Works
Integrations allow different business systems to share data, communicate with each other and work together, to help streamline your business processes.
Software integrations for construction can:
Share data for full visibility and business intelligence
Be built to sync automatically or based on defined triggers
Feed specific processes and/or workflows
Allow you to perform an action in one system from within another
Retrieve information from various sources through APIs
Tenna strives to align your business objectives with your company's IT ecosystem and offers professional services to assist contractors with integrating Tenna into your other business systems. This includes both software and process workflow definitions during the implementation of an integration.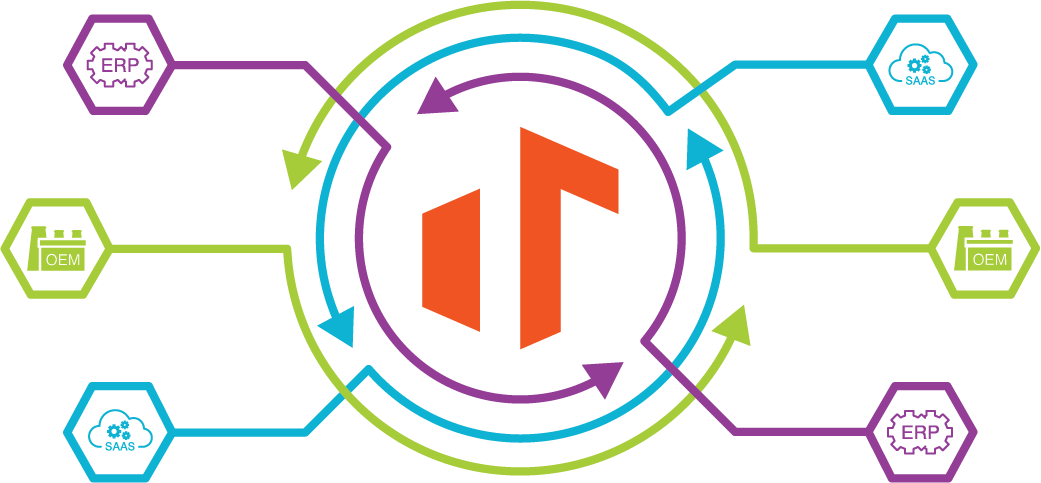 We create a project plan based on your business' unique requirements to ensure data is flowing between your applications accurately and within a predefined set of rules so you can quickly take advantage of efficiencies and process improvements as a result of your integration.
Tenna verifies and validates your data integration from a technical point of view as well as from the standpoint of your business usage. We help your business organize your data across disparate data sources and databases for improved information consistency and quality, whether you are integrating an equipment OEM or a complex ERP. Regardless of the integration type, each Tenna integration has a corresponding onboarding plan along with a predefined field maps with clear paths for data syncing.
Benefits of Integrated Construction Software
Seamless software integrations for construction provide many benefits; here are just a few:
Elimination of gaps in information
Elimination of chasing down information
Increases Efficiency & Accuracy
Reduction of duplicate data entry
Reduction of rework
Reduction of manual entry errors
Optimizes for Profitability
Improved decision making as a result of gained efficiencies
Integrations Product Overview
Want to See What Tenna Looks Like?