New Hope, PA—November 14, 2023— TENNA, the construction technology platform that revolutionizes equipment fleet operations, today announced the release of its OEM integration with Sunbelt Rentals.
Tenna is excited to announce its integration with Sunbelt Rentals, which allows Tenna customers to view their Sunbelt Rentals assets along with their owned assets across all job sites. This integration improves visibility and project management processes and helps contractors maximize profits with more efficient management of both owned and rented assets on one platform.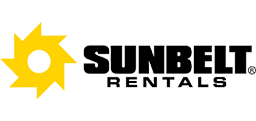 Tenna's native integration with Sunbelt Rentals is compliant with AEMP standards and enables construction businesses to view location and utilization information provided by Sunbelt Rentals. Whether rented or owned, contractors need to understand how an asset is used, how it affects productivity and profits, and if it is needed again. By capturing side-by-side data from rented and owned assets, Tenna users can track which rented assets are most frequently requested and which owned assets are not.
Over time, Tenna predicts that its customers using Sunbelt Rentals will be able to make more informed rental and purchasing decisions that will help them control project costs, improve cash flow, and reduce storage and disposal costs.
"Tenna customers now have access to valuable utilization and location data from both owned and rented assets integrated into one system with AEMP compliance," says Jose Cueva, co-founder, and vice president of product at Tenna. "With this integration with Sunbelt Rentals, Tenna continues to lead the field in integrations and product developments that simplify project, resource, and budget management for the construction industry."
About Tenna
Backed by over 100 years of experience in the construction industry, Tenna was built to revolutionize construction equipment and fleet operations. Tenna is the only equipment management system built exclusively for the construction industry and tailored to solve the specific challenges it faces with GPS-based locations and actionable data and reporting. From heavy iron; to vehicles and mid-sized equipment; to attachments, small tools, and consumables, Tenna provides a complete view of entire construction equipment fleets on one platform that also integrates with a variety of business ERPs and project management systems. In the field, Tenna users gain more control over equipment utilization, master job costing, and better oversight over safety and compliance needs. At the office, Tenna users have full visibility over and improved communication with the field, shop, and between departments. The result is the power to make informed decisions, gain more business, and complete jobs more productively and profitably. For more information, visit www.tenna.com.